Christmas Tree Skirt
Crochet Pattern Collection
shared by
This wonderful collection of Christmas tree skirts is a must see for crochet Christmas patterns! Many thanks to Sweet Potato 3 for the pattern round up.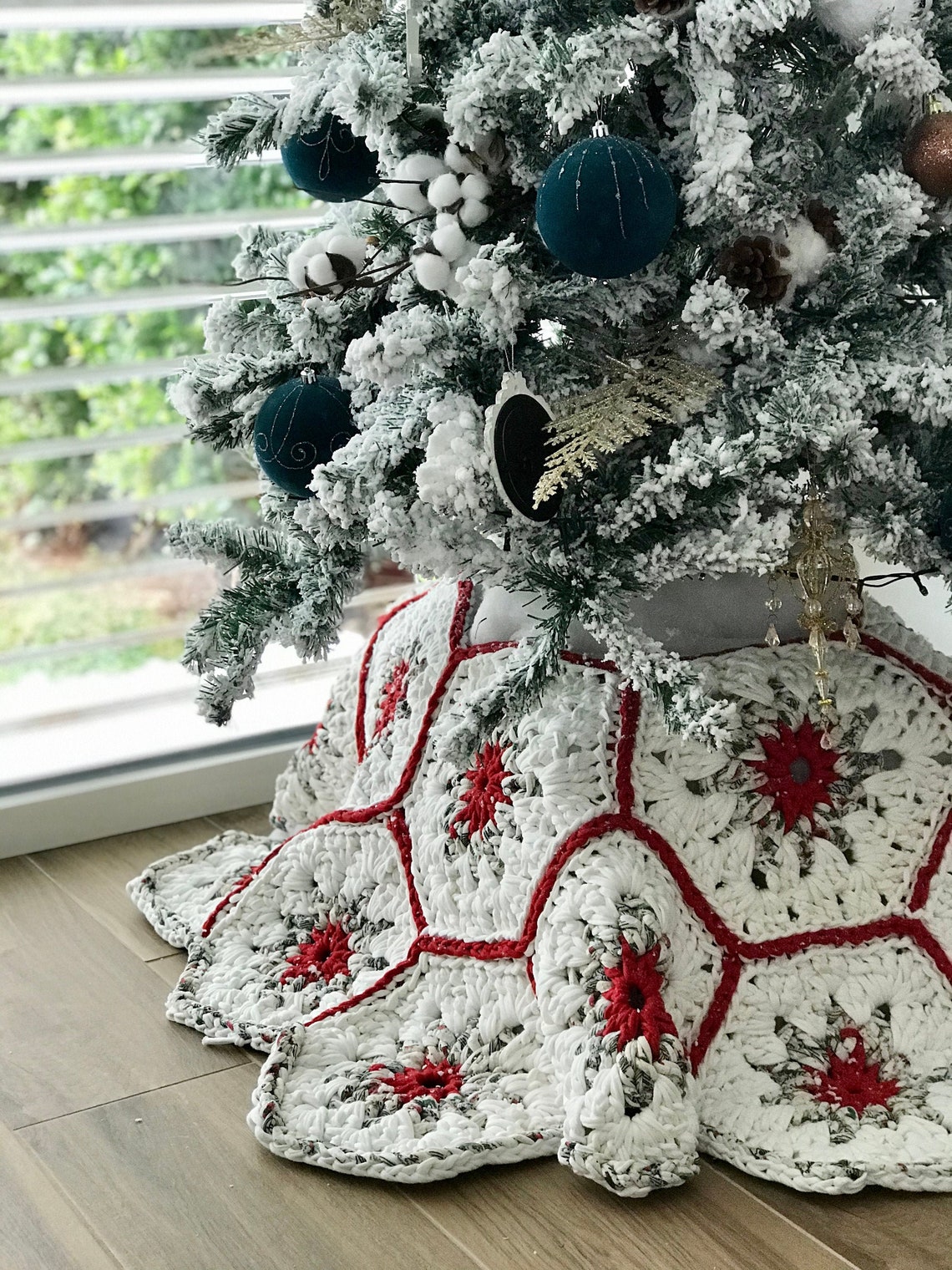 One that I would love to make is this beautiful new hexagon pattern by Hott Knotts Crochet.
Who wouldn't love one of these beautiful tree skirts under their Christmas tree!
For these patterns and much more, visit SweetPotato3.
Thank you for stopping by!