Crochet Autumn Loop Rug
Crochet loop rug ideas for the Holidays.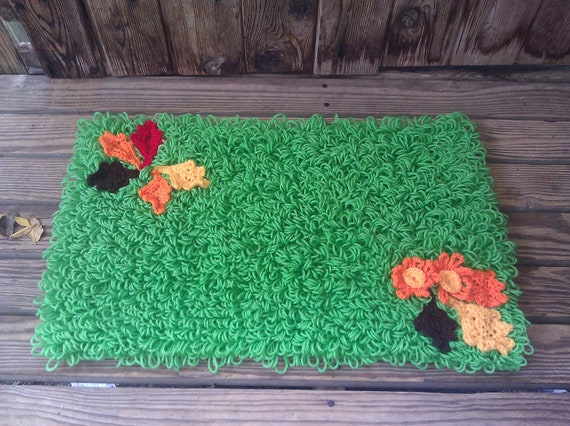 These loop rugs are so cool and fun to make. It is a little tricky at first, but once you get the hang of it, it becomes fun. I love having this one around, it is so pleasant to walk on.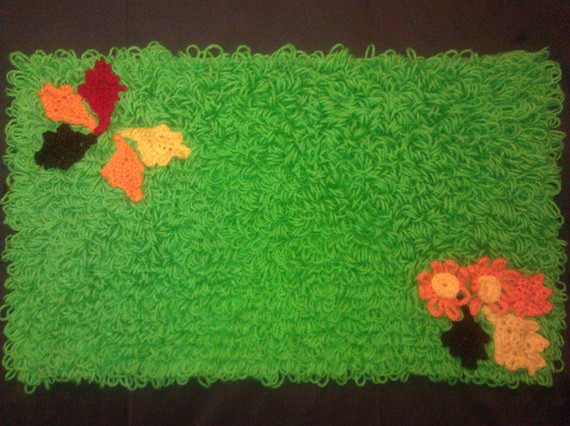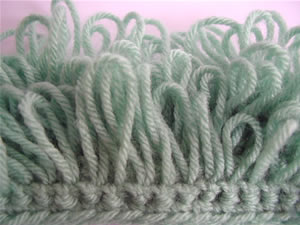 I like the flowers and copied their idea for my spring rug.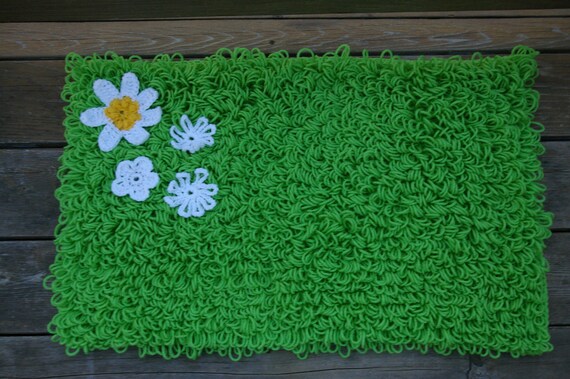 Determine the size you want and start crocheting!
BTW….Kids LOVE them! My son loved his race car rug! Great gifts!
All the children love the plain looped rugs...they request them in all their favorite colors :)
Here you can find this awesome race car rug by
Cynthia Rae
.
Best wishes!
Thank you for stopping by.